How to Send Fax from Gmail for Free?
The latest technology enables you to send faxes without a fax machine. An individual user and business of any size can use online fax services. It is possible to send your Google documents through faxes with the help of online fax services.
If you want to send faxes through Gmail, you will need a trustworthy online fax service. Numerous online fax services are available; therefore, it can be difficult for you to pick one. To make the best decision, feel free to evaluate the features of different online fax services.
CocoFax: Recommended Fax Service
CocoFax has numerous unique features; therefore, you can use this service to send and receive faxes. For online Google fax service, CocoFax can be a reliable choice. With millions of satisfied users, CocoFax is available in different parts of the world.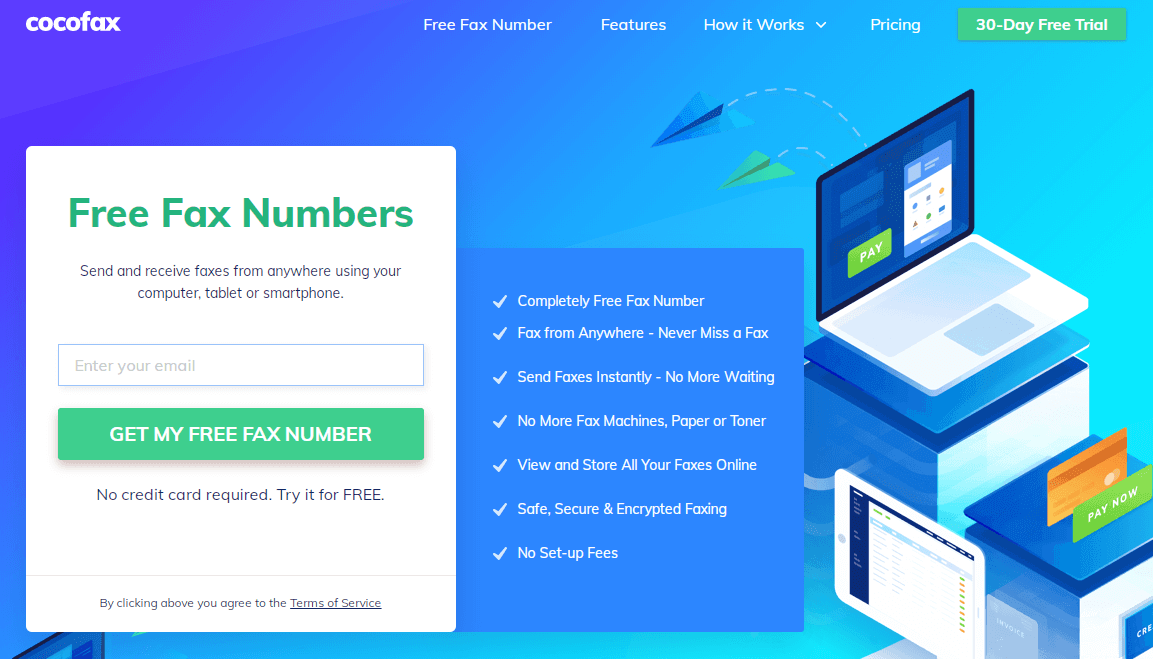 Several big names, including The Verge, Mac World, New York Magazine and 9 to 5 recognize this trusted brand to manage your fax communications. If you want to send faxes from Gmail, you will need an internet connection, a Gmail account, a CocoFax account and a Fax number.
Free Fax Number
With secure, encrypted and safe faxing, you can manage high-volume faxing. For a growing business, CocoFax can be a reliable name. Use your current Gmail account to sign up and start your 30-day free trial.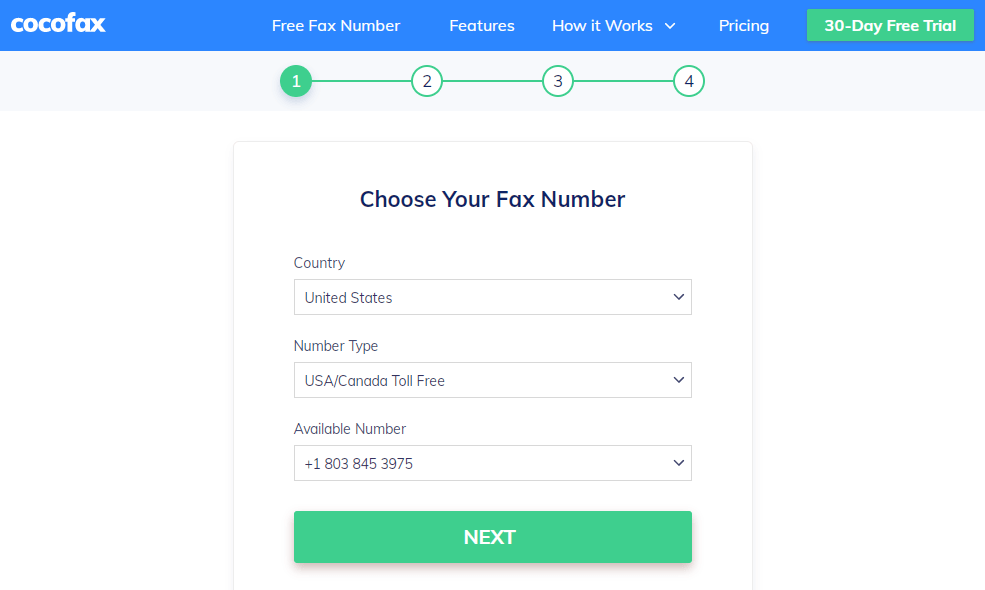 CocoFax allows you to get a free fax number as per your choice. You can use this number for almost 30 days without any trouble. It is possible to send emails easily without any software or hardware. You can also check this review post of CocoFax.
Send Faxes from Gmail
With Gmail, you can send your faxes similar to an email. See these simple and easy steps for you:
Step 01: Use your Gmail ID to sign up for a 30-day free plan of CocoFax. After signing up, you are allowed to select your fax number without any trouble. It is necessary to use your registered email address to send and receive faxes.
Step 02: Open a web browser or Gmail app to access your email account. You have to compose a new message, so click on "compose an email". Start composing your email in a pop-up window.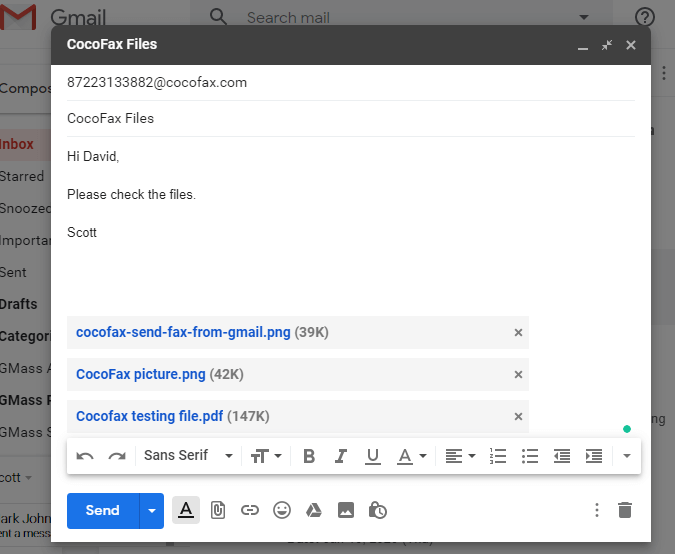 Step 03: Compose a fax document, such as subject and cover page. You can use the email body to compose a cover page. To write a fax number, you have to combine it with @cocofax.com. For example, 5454556@cocofax.com.
Step 04: Check your information twice before hitting the "Send" button. Once CocoFax receives your email, it will dial your message to the fax machine of the receiver to send as a document.
You will get confirmation emails in the inbox. It will help you to know if your fax was successfully delivered or not. Gmail supports different formats, such as jpg, png, xlsx, xls, docx and doc. Feel free to upload more than one document to save time.
RingCentral
It is another online fax service to send and receive Google documents. Sign up for this free online service and get a free trial account for 30 days. You can choose between a toll-free and local number to manage your fax transmission.
A fax number will help you to grab transmissions for a fax machine and convert fax documents into PDF files. Make sure to use your registered Gmail address for incoming faxes. Add your account details to complete your registration.
They allow you to change your email address later. For this purpose, you have to check account settings and inbound faxes section. Keep in mind that a copy of faxes will be available on your fax account.
Set up Alerts
Online free fax services such as CocoFax will help you to manage your faxes. For your convenience, you can set up alerts to get notification of receiving faxes in Gmail. It can be irritating to check your inbox constantly for new messages.
Mobile notifications and Gmail desktop notifications will help you to get alerts for faxes. It will help you to save time. Gmail allows you to receive notifications from your browser. A sound or small pop-up window will alert you about incoming faxes. Feel free to enable notifications on your mobile for Gmail app and learn about incoming faxes.
How to Send Fax from Gmail for Free?
Reviewed by
Logan
on
January 22, 2021
Rating: